We have Kittens born 12th April 2018
Peter Rabbit Litter between:
Sire: Champion Tommen Baratheon Tree House*ES

Dam: GB*Nandinakatts Mississippi Mud Pie
Pictures at 4 weeks old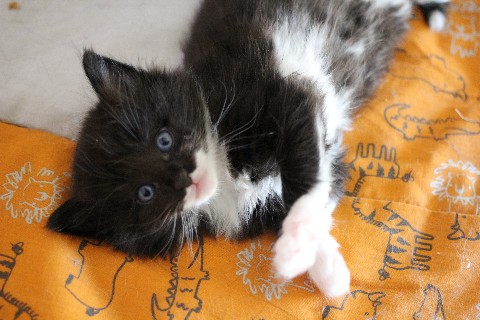 GB*Nandinakatts Mittens, Male, NFO n 09 (Black & White)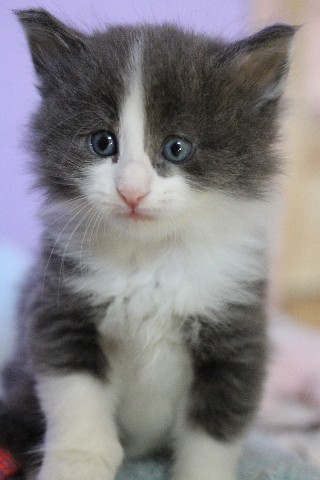 GB*Nandinakatts Jeremy Fisher, Male, NFO a 09 (Blue & White)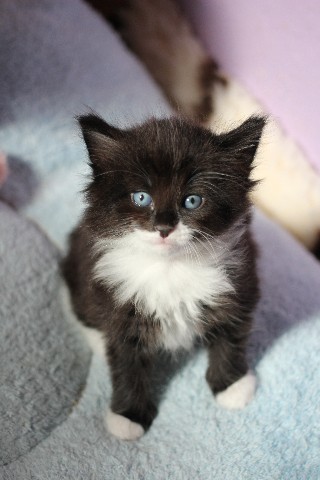 GB*Nandinakatts Mopsy Rabbit, Female, NFO n 09 (Black & White)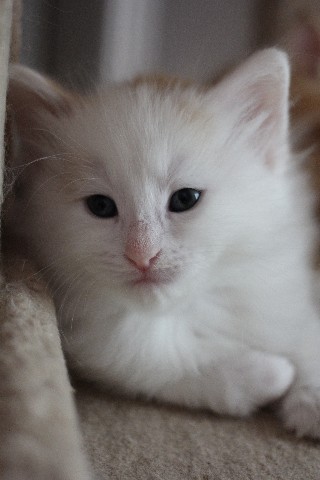 GB*Nandinakatts Flopsy Rabbit, Female, NFO f 02 63 (Tortie Harlequin, Green eyes)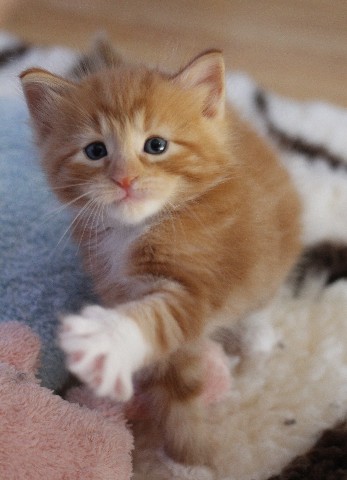 GB*Nandinakatts Benjamin Bunny, Male, NFO d 09 (Red & White)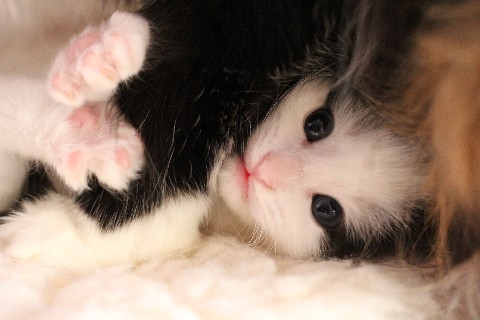 GB*Nandinakatts Cotton-Tail Rabbit, Female, NFO n 02 63 (Black Harlequin, Green eyes)

Pedigree of the litter in Pawpeds
Both set of grandparents are HCM Normal, Boo is also tested Normal and Tommen will be tested hopefully this year and also are GSD IV normal,FELV/FIV Neg, FCV/FHV Neg, PKDef N/N, which mean that their kittens are also free of this diseases by parentage.

Available: Well, it speaks for it'self
On Hold: Has human interest but can become available, enquiries are welcome
Reserved: Has been visited/secured with a deposit*
Sold: is 100% decided on the family that he/she will be joining.

Is brought up in the home and is handled everyday, to be sure he/she is well socialised with people and other cats.
Will move to it's new home at around 15-16 weeks of age
Is fully vaccinated against Flu, Enteritis and Leukaemia and it's neutered or spayed
Has a full health check by our vets at Northlands Veterinary Hospital
Has a microchip ID
Is litter trained and has been wormed on several occasions
Has a fully certified pedigree from FiFe
Has four weeks free insurance with PetPlan*
Comes with a kitten pack containing food samples, toys etc.
All new owners are expected to sign a contract with us to agree the kittens future welfare.
We DO NOT sell kittens solely over the internet and we only let our kittens go to loving, responsible and permanent homes as the kittens are so precious to us.
An e-mail is of course appropriate as an introduction, but we prefer to meet in person before the kitten is handed over.
We only let our kittens move to a homes were they will be safe, so homes were the kittens will be indoors or with secure outdoor gardens, runs or orther safe arrangements.
*Deposits are NON refundable
*Insurance UK Only